Meet the women at Michigan who are shaping the field of AI
Michigan AI women are leading us into tomorrow through their contributions in research, education, service, and equity in AI. Their labs and research teams are reporting discoveries that will change how we use and think about technology; their classroom contributions are helping to shape the next generation of computer scientists; and they are moving the needle on issues of diversity and equity in computing, a field in which women continue to be underrepresented. They are the future – read on to meet them all.
Joyce Chai
Professor
Joyce Chai bridges the worlds of computer and cognitive sciences through her efforts to improve communication between humans and robots. she's led the Language and Interaction Research (LAIR) Group at Michigan State University since 2003 with the goal of allowing robots to continuously learn about their environment from humans with no prior expertise. She brings this ambition to the classroom, teaching core AI courses as well as some on natural language processing and language interaction.
Danai Koutra
Associate Professor
Associate Director for MIDAS
Danai Koutra spends her time working with massive, interconnected data of every description – figuring out how it's structured, how it changes over time, and how to best represent it and learn from it. Leading the Graph Exploration and Mining at Scale (GEMS) Lab, her work builds a deeper understanding of the data that goes into algorithmic decision-making tools, and contributes practical methods that handle large-scale data in a more nuanced way. Among other things, Koutra: designs new, efficient methods for summarizing and understanding the patterns behind facts about the world (stored in knowledge graphs); works on fusing or aligning multiple data sources, from social and web networks to scientific and geographic data; and develops methods to accomplish feats from speeding up web searches to better understanding the structure and function of the human brain along with collaborators in the medical school.
Sindhu Kutty
Lecturer
Sindhu Kutty brings her enthusiasm about Computer Science to her teaching. At the University of Michigan, she focuses on teaching math-based Computer Science courses like Machine Learning and Foundations of Computer Science. She is also passionate about getting undergraduate students excited about venturing beyond the course curriculum, and works with them to channel that excitement into publishable undergraduate research. While she has published in highly selective conferences in her area of market mechanism design and its connections to statistical machine learning, Kutty is especially proud of the work she has published and presented with her undergraduate students. She was recognized by the American Society for Engineering Education for her work as a Graduate Student Instructor and she has won numerous competitive faculty teaching grants.
Rada Mihalcea
Professor and Director of the AI Lab
Rada Mihalcea works on research in natural language processing in her Language and Information Technologies (LIT) lab. Her projects search for patterns in language data collected from around the world – gaining a deeper understanding of linguistic phenomena, as well as the opinions, beliefs, and values of the people behind the language. Her projects address topics in lexical semantics, multilingual text processing, and computational sociolinguistics. Mihalcea also leads the department's AI Lab, which promotes and highlights internal and external collaborations and findings in AI. Outside the lab, Mihalcea has dedicated substantial effort to developing programs that introduce more women to the world of computing and encourage them to pursue graduate studies and research careers in the field.
Emily Mower Provost
Associate Professor
CSE Associate Chair for Graduate Affairs
Emily Mower Provost mixes machine learning with speech data to measure emotion, mood, and other aspects of human behavior. Her work helps clinicians design personalized interventions and treatments for patients with a number of emotional and mental health disorders. For example, she developed a smartphone app that analyzes the speech of patients with bipolar disorder to track their mood, with the ultimate goal of helping them more effectively manage their health. Her Computational Human Artificial Intelligence (CHAI) Lab works to decode the ambiguity of human expression, where a rich trove of data waits to be analyzed. Her work also plugs in to the U-M Precision Health initiative, which facilitates collaborations between healthcare professionals and researchers across the university.
Veronica Perez-Rosas
Assistant Research Scientist
Veronica Perez-Rosas studies deception and emotions –  in the Language and Information Technologies (LIT) research group, she works on systems that can identify patterns in user-generated content and automatically recognize different feelings, similarities between speakers, and even deceptive or false text. Her recent work can identify characteristics about how a person communicates and their unique social behaviors through their internet chat history. Taken over time, these chats can show how that person develops and changes.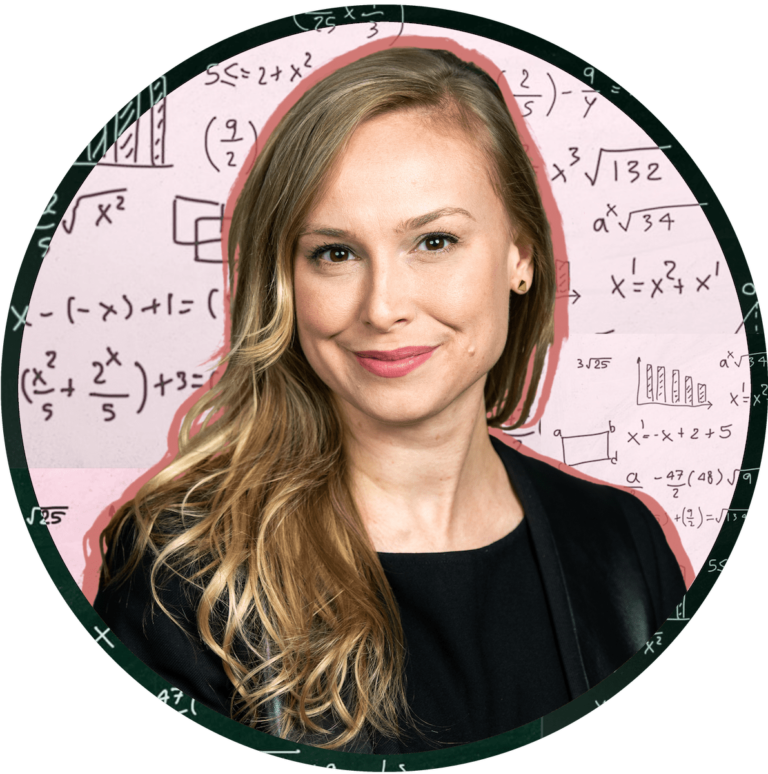 Jenna Wiens
Associate Professor
Co-Director, U-M Precision Health and Associate Director AI Lab
Jenna Wiens develops the computational methods needed to help organize, process, and transform volumes of hospital in-patient data into actionable knowledge. Leading the Machine Learning for Data-Driven Decisions (MLD3) group, she and her students work closely with clinicians to improve clinical care with machine learning and data analytics. Wiens describes machine learning as the study of methods for automatically detecting patterns in data. These approaches shine when working with the massive and complex datasets that electronic health data represent. Her ultimate goal is to use these methods to change clinical practice and improve patient outcomes, working as part of the U-M Precision Health initiative with researchers across the university.